BRIDGE Across Asia Conference

BRIDGE Across Asia Model United Nations Conference was held on 17th October 2021 in cooperation with Kobe City University of Foreign Studies. High school students in pairs from Korea, Mongolia, Thailand, India and Japan made a discussion on Child Poverty as delegates. Three Draft Resolution were moved at General Assembly and passed by a majority after the vote.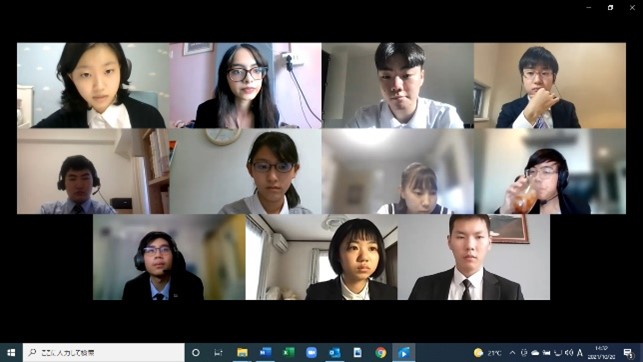 (Discussion in MUN)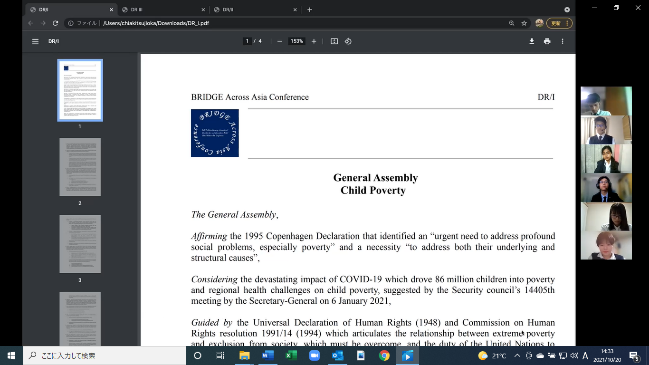 (Draft Resolution)
 
The delegates of Cambodia, Ethiopia and Iran were praised as Good Performance Delegates. They have shown good cmmunication in pair discussion, high presentation skills with logical thinking in the policy presentation, and due respect to the others in the Mode United Nations conferece in compliance with regulation during BAAC programme.
 
Every delegate has kept in touch with each other at least every week for more than two months until the Model United Nations conference to make a fruitfull dscussion for settlement of the international issue ' Child Poverty'. Aslo, several exchange among participants were agressively conducted besides MUN activity. We are confident that BAAC programme developed the next generation who can do well in diverse society through interactions and studying together with Japanese and Asian students in pairs.
 

(Smiling in free talk session after the programme)